Programme
The scientific programme of the CEST2013 includes oral and poster sessions, workshops on interdisciplinary topics covering a wide range of environmental topics.
Click here to download the Final Programme .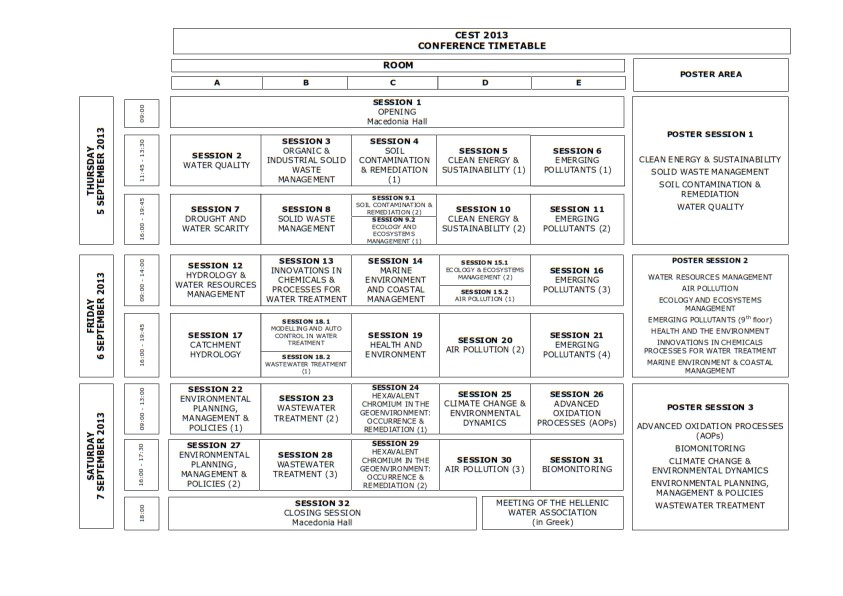 List of accepted papers (Type and topic) .

The Scientific Program will run from Thursday 5 until Saturday 7 September. Each day will consist of ten parallel sessions (five in the morning and five in the afternoon) and one poster session that will be short presented prior to morning coffee break. The opening ceremony will take place on Thursday morning and the closing ceremony has been scheduled for Saturday afternoon.